Frontex shows no interest in Crotone reconnaissance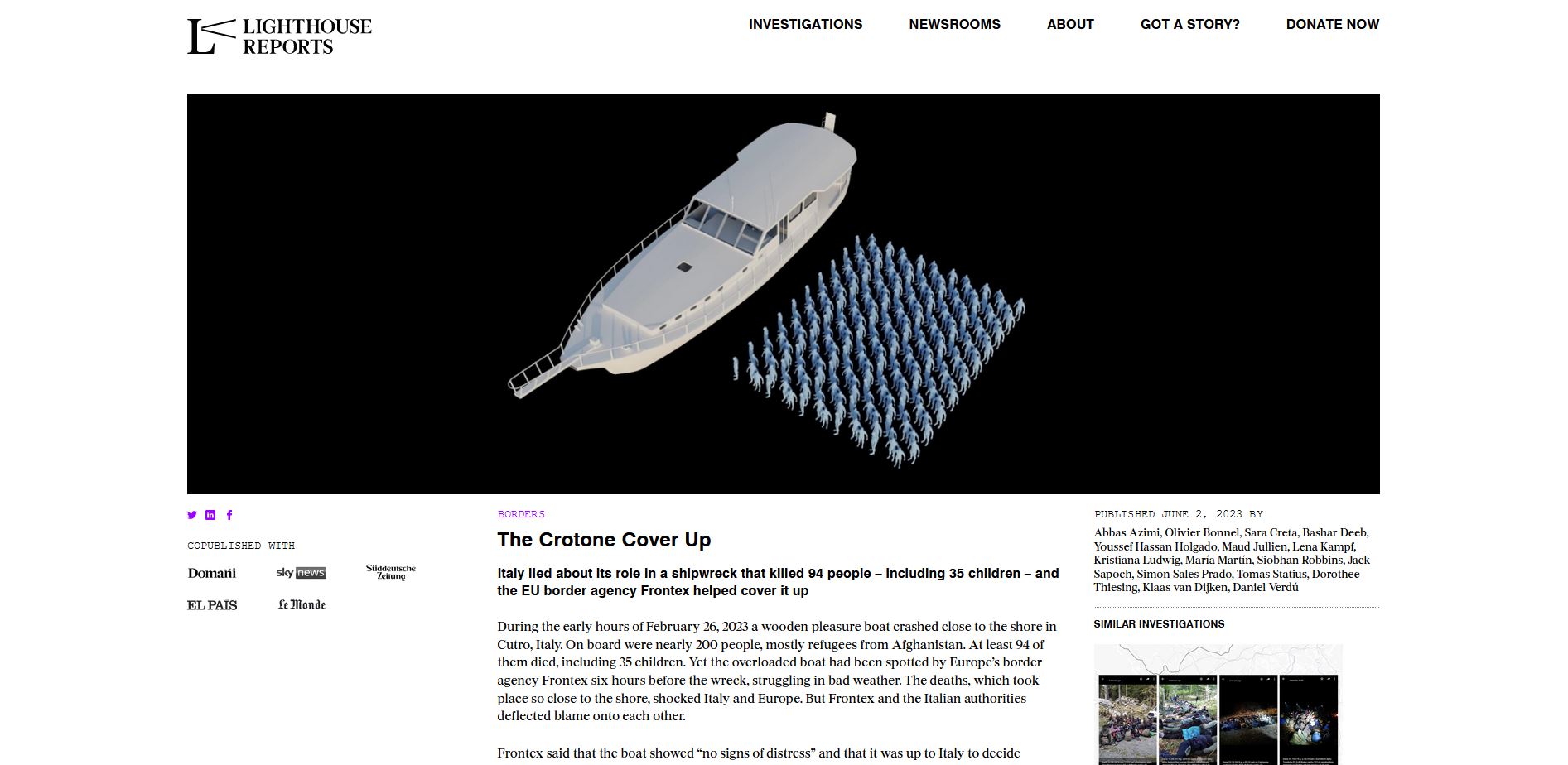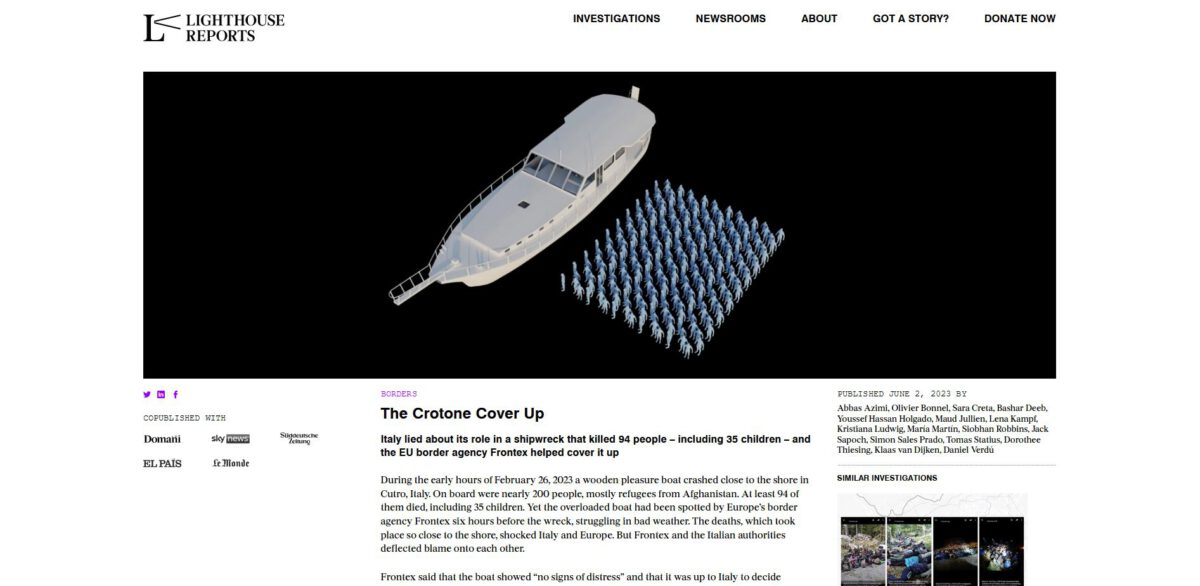 From joint research by Lighthouse Reports, El País, Sky News, Le Monde, Süddeutsche Zeitung and Domani, it emerges that the Italian government lied about its role in the Crotone boat accident that killed 94 people, including 35 children, and that Frontex helped cover up the incident. I sent a question to the Commission with 25 MEPs from four political groups, which was answered on August 3.
No interest in clarification
Now Frontex has also responded to our question. Specifically, we asked:
What is Frontex's assessment of the revelations, especially in light of the fact that they are not in line with the information provided before the Committee on Civil Liberties, Justice and Home Affairs statements made by its Executive Director, Hans Leijtens, on May 23, 2023. be in harmony?
Unfortunately, Frontex's answer does not show much interest in a reappraisal. The Executive Director only claims that the ship was not in an emergency situation when it was sighted by Frontex six hours before the incident. He also claims that Frontex correctly informed the Italian authorities.
Information is also withheld from the press
Frontex also refuses to to provide the press with relevant information about the case. So far, the agency has published only one e-mail, which was sent immediately after the accident. Dozens of other documents remain under lock and key. Frontex justifies this by saying that it is important information on ongoing operations. In addition, the agency claims the information could be used by smugglers. These arguments are not very convincing, because smugglers do not primarily act according to where Frontex happens to be. The clarification of the accident that led to so many deaths should have priority here.