EU migration agreement with Tunisia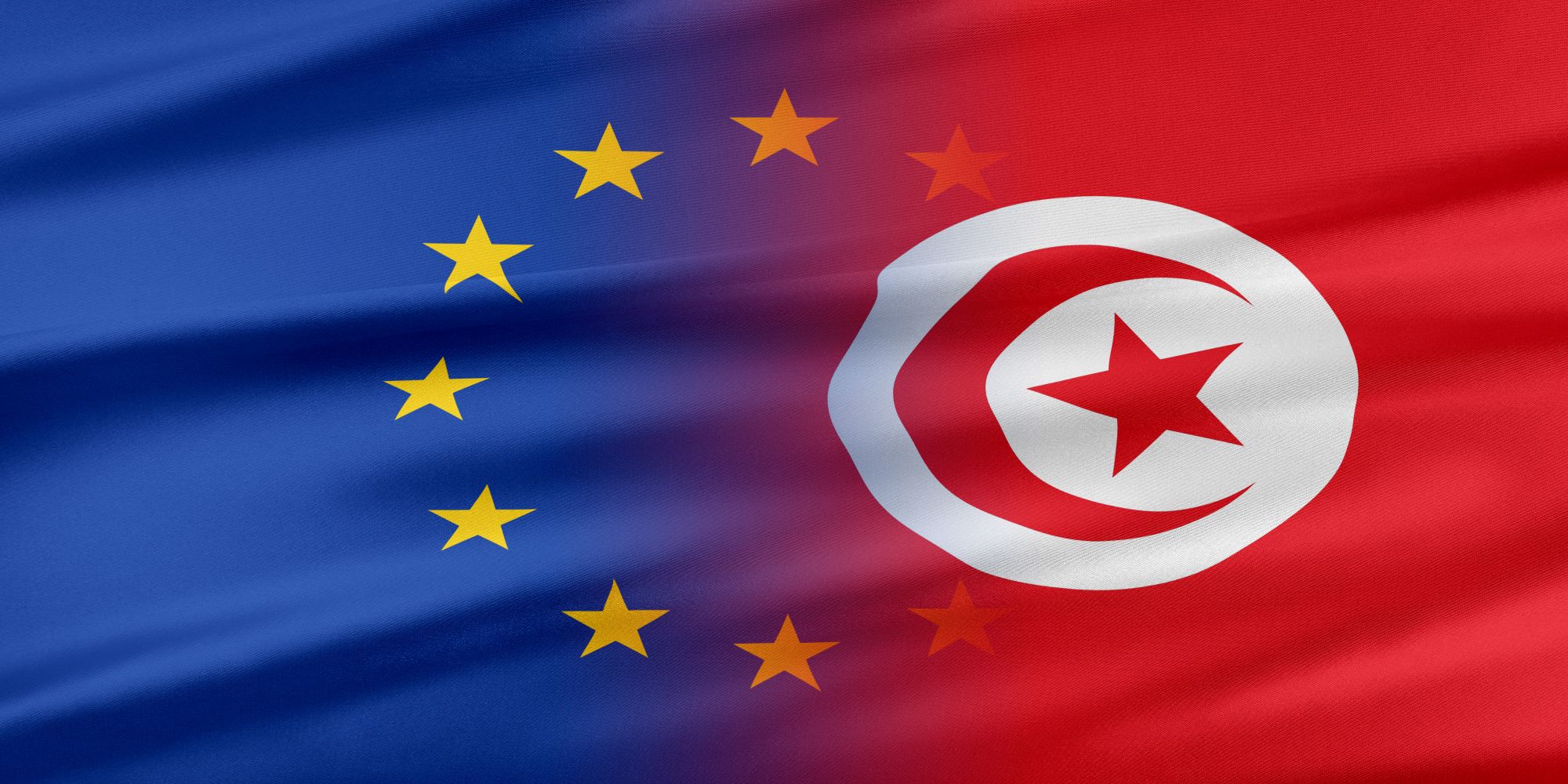 On July 16, 2023, the European Commission adopted, without consulting the Council and the European Parliament, a migration agreement (âmemorandum of understandingâ) signed with Tunisia. What is wrong with this and why human rights are not in the foreground in this deal, I have among other things explained in the NDR and I would like to explain this once again in detail in this article.
Current situation in Tunisia
Under Acting President Kais Saied, a massive dismantling of democracy in Tunisia. Saied spreads racist slogans, makes blacks the scapegoats of the economic problems in his country, and spreads the right-wing conspiracy theory of the âgreat exchangeâ, claiming that there is a plot afoot, "to change the demographic composition of Tunisia". This agitation culminated in hunts and pogrom-like riots against black people in Tunisia.
In the meantime, Tunisian authorities seem to have increasingly systematically abandoned people in the desert and left them to fend for themselves. Thus, only recently a group of over 80 people rescued by Libyan border guardspreviously released by Tunisia in the desert. In the desert of North Africa more people may die than on the Mediterranean SeaHowever, there is much less documented – coordinated rescue missions in the desert do not exist.
According to UNHCR figures Tunisia has replaced Libya as the largest transit country since last year. Since the beginning of 2023 A total of 104,808 protection seekers arrived in Italy by sea. According to Tunisian National Guard data 34,290 people were prevented from fleeing Tunisia from January to the end of June 2023, nearly four times more than in the same period in 2022.
At the same time, the situation for refugees in Tunisia is very bad. There is no functioning asylum system and no other legal framework to protect asylum seekers or to grant residence permits.
Migration cooperation with Tunisia to date
There is a longstanding cooperation between Tunisia and the EU in the field of migration. In 2012, a Privileged Partnership was established and an Action Plan for the period 2013 to 2017 was adopted. The action plan addressed the protection of asylum seekers and refugees as well as cooperation in the areas of migration, mobility, and security. In parallel, in 2014, a Mobility partnership was established. This should lead to the conclusion of two agreements: the first on readmission and a second on the facilitation of visa formalities.
Negotiations for a readmission agreement between the EU and Tunisia began in 2016. Tunisia has signed and generally respected bilateral readmission agreements with six member states (including Italy, Germany, and Belgium), but they are limited to Tunisian nationals.
Even the 1998 readmission agreement with Italy, which provides for the repatriation of foreigners, excludes the readmission of third-country nationals from member states of the Arab Maghreb Union to Tunisia.
Already in 2017, Tunisia had rejected the EU's proposals to âoutsourceâ migration management; Saied also emphasized that Tunisia does not want to become âEurope's border guardâ. However, the EU has been financing migration measures (for border control) in Tunisia for years, among others through EU Trust Fund for Africa (expiring) and through NDICI – Global Europe. There, the âMulti-countryâ Migration Program for the Southern Neighborhood 2021-2027 2021 allocated 25 million euros to support the development of border management facilities. In particular, for the support of the training infrastructure of the Tunisian Guard Nationale Maritime, support for the establishment of a coordination center for sea rescue and completion of the integrated coastal surveillance system. In addition, EUR 14 million was allocated in 2021 to support the return of Tunisians. Here is a detailed report to this.
The content of the âdeclaration of intentâ
On June 11, at a Press conference Commission President Ursula Von der Leyen, Italian Prime Minister Giorgia Meloni and Dutch Prime Minister Mark Rutte (as âTeam Europeâ) presented the planned package of measures during a visit to Tunis, preceded by several visits by various representatives of the EU and its member states in the months before. Von der Leyen underscored the historic partnership between the EU and Tunisia and emphasized the intention to work with Tunisia on a âcomprehensive packageâ that would focus on 5 pillars supports:
Support economic development Mobilization of up to ⬠900 million for macro-financial assistance (linked to IMF criteria/ IMF loan of 1.9 billion), plus ⬠150 million in immediate budget support (funds that flow directly into the state budget).
Investment and trade – Modernization trade agreements, investment in digital infrastructure etc.
Energy – Production and export of renewable energy (including ELMED cable).
Migration Support for border management and anti-smuggling, sea rescue and repatriation, for which the EU budget will provide â'¬ 105 million in 2023.
âPeople to people contactsâ/ People communication – Measures for exchange and cooperation such as Erasmus+, in the research field, vocational training measures, etc.
On July 16, the corresponding Memorandum of Understanding (MoU) was signed, which takes up and deepens the above points. The legal status of the MoU is not clear, and the parliament was not involved, which would have been necessary if it were an agreement.
Macrofinancial support
The text does not provide any specific figures on macrofinancial support; more detailed information will be discussed in the third quarter â23.
With regard to cooperation in the field of migration, the following points are primarily mentioned:

Irregular migration is to be combated (in line with previous cooperation in the areas of border protection, support for the Tunisian coast guard, combating smuggling), and legal migration routes are to be opened up.
Tunisia to be supported in deporting third-country nationals ("irregular migrants") to their countries of origin
Development cooperation should aim at combating the causes of flight (e.g. through training measures)
Saied's position, already expressed in advance, that Tunisia is not a "host country" and that no border protection is carried out beyond its own borders is reiterated
Return measures from the EU refer only to Tunisian nationals, not third-country nationals
the EU should support Tunisia in concluding similar bilateral agreements with member states
for all these measures financial support is provided by the EU
The extent to which these points from the MoU are implemented in practice, what implications they have for the human rights situation in Tunisia, or what priorities are set, cannot yet be answered. There has been no impact assessment with regard to fundamental and human rights, nor has there been an impact assessment with regard to the question of whether the intended goals can be achieved with the corresponding measures.
The further procedure
According to Article 218 TFEU, international treaties concluded by the EU with third countries require the consent of the European Parliament. A "Memorandum of Understanding" was signed here by the Commissioner for Neighborhood Policy Olivér Várhelyi and the Tunisian Foreign Minister Mounir Ben Rijba. The individual points are then to be implemented in different procedures. In the Interior Committee of the European Parliament on 18.07.23 members of various parliamentary groups have articulated clear doubts and called for a legal opinion to clarify the legal nature of the agreement. This is particularly relevant because it is unclear which decision-making structures will be applied at all and what role Parliament will have in this process.
Also from the Council Legal Service, the European External Action Service, and numerous member state there is said to have been vehement criticismthat the agreement was signed without their consultation, legal action was reserved.
The announced macro-financial assistance of up to €900 million retains, according to so far informal information from the Commission, a successful agreement with the IMF as a precondition and also requires a legal act of the Council and the EP (ordinary legislative procedure). The additionally announced budget support and other measures can be funded from the 2023 budget via various financing instruments, whereby the EP has no formal role in deciding on the specific allocation of funds. However, the procedure and the allocation of funds have so far been so opaque that it is not yet possible to make a final assessment.
Rating
Most of the measures in the MoU are not new, nor do they represent a U-turn in cooperation between the EU and Tunisia or the entire southern neighborhood. It is also important that the EU does not turn its back on the Tunisian people, and many of the announced measures, such as the exchange on the inclusion of Tunisia in the Erasmus+ program, are to be supported. However, the de facto linking of financial support against cooperation in the migration sector is critical. Even though according to the MoU human rights standards are to be respected, this is not further defined, and a human rights impact assessment is not foreseen. Experience in Libya, for example, shows that without concrete measures and law enforcement in this area, massive human rights violations can go unpunished in practice, and they also have no influence on the funding of cooperation. It is also questionable how compliance with these standards will be verified if we are already failing with them at our own external borders. The largely unconditional cooperation in the area of migration and the allocation of funds (especially budget support directly for the state budget) without clearly defined conditions send a devastating signal. This is especially true as democratic structures are increasingly dismantled in Tunisia and basic rights of refugees in the country are not respected. The EU ("Team Europe") is obviously trying by all means to stop migration movements, although many of those seeking protection would be entitled to asylum in the EU. In particular, partners in third countries are used, because they want to achieve things that the EU states themselves are not allowed to do under human rights law – for example, disembarking shipwrecked asylum seekers in Tunisia.

In my view, one of the main criticisms of the agreement is the planned support of Tunisia in the repatriation of "irregular migrants" to their countries of origin, while at the same time a national asylum law has not been implemented in Tunisia and thus all procedures lie with the UNHCR. Instead of investing money in (ineffective) border protection and supporting an autocratic regime, efforts should rather be made to create a binding legal framework and adequate structures for protection seekers in Tunisia.

Overall, the opportunity to reach a transparent and progressive agreement that achieves a sustainable improvement in the human rights situation in Tunisia, creates legal migration channels and a joint partnership that could help end the deaths on the Mediterranean Sea has been missed here so far. While some points from the agreement are welcome, it remains to be seen whether these points will actually be implemented, as many points from such agreements have not been implemented in the past once the money-for-migration deal has worked.
Migration agreements should be discussed in parliaments and negotiated transparently. In recent years, however, governments and the EU Commission have increasingly shunned parliaments and the public when new deals are being negotiated. Where this leads has been shown in the failed EU-Turkey deal and in Libya, where, according to the UN Commission, we are now supporting smuggling structures with taxpayer money. This kind of thing should not happen again in Tunisia, but it is happening now.
One should not transfer hundreds of millions to an autocrat without having a clear plan. Tunisian President Kais Saied is engaged in a massive dismantling of democracy, spreading conspiracy theories and stirring up racist sentiment. With this deal, the EU is not only supporting an autocrat, it is also making itself vulnerable to blackmail from him. In recent weeks, evidence has mounted that Tunisia is simply abandoning refugees in the desert without water or food. Those responsible in Tunisia are accepting the death of people on the run. The EU strategy is short-sighted and naive, they believe they can buy their way out of responsibility with money. European asylum policy should not be dependent on a right-wing populist government in Italy and its good contacts with an autocrat in Tunisia.