Question: Is the Commission ready to act after the cover-up of the Crotone accident?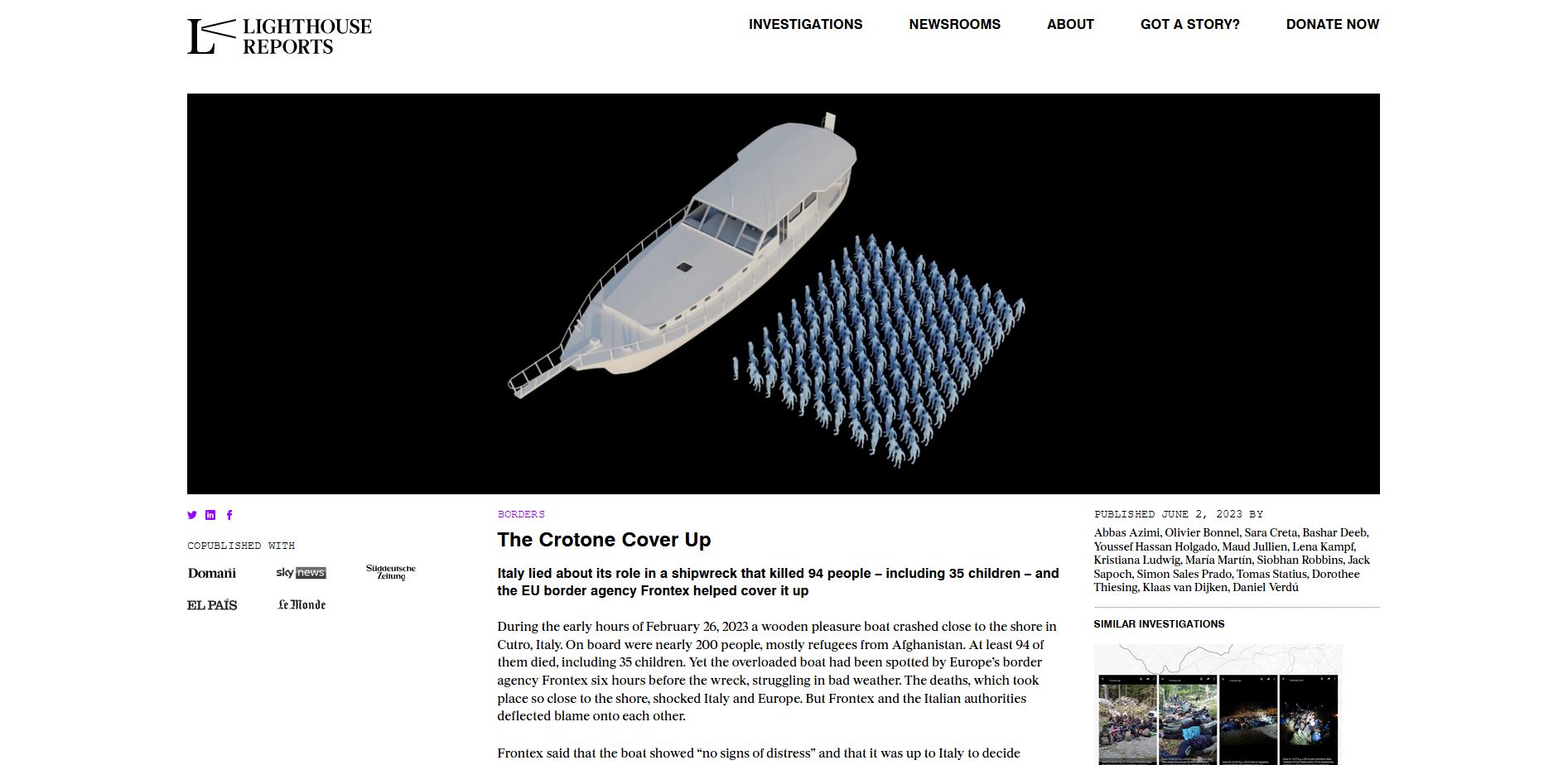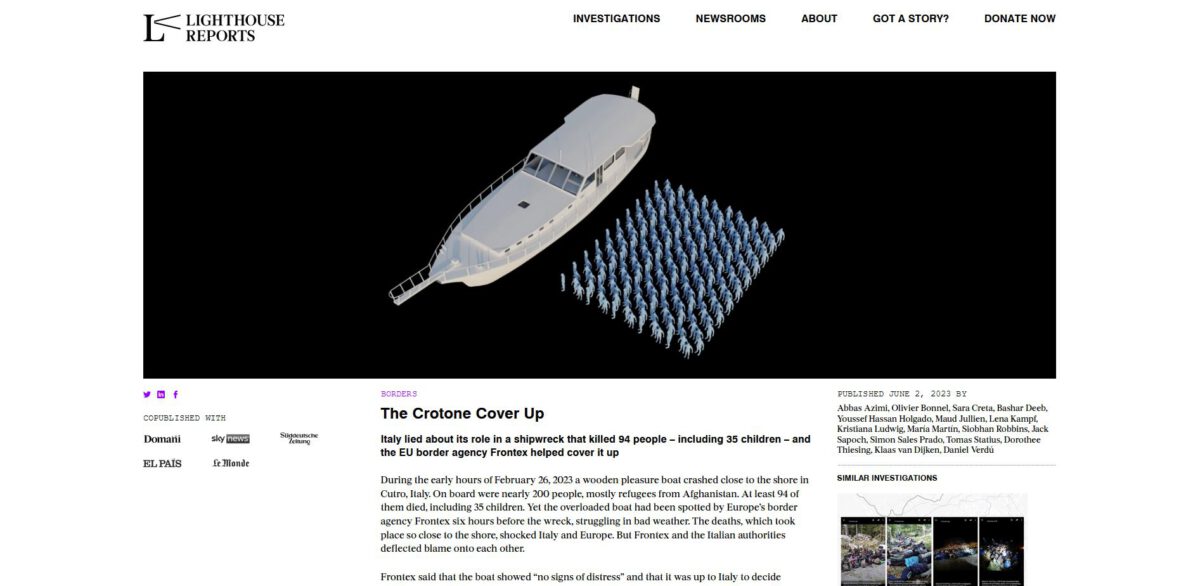 On June 14, I sent a question to the European Commission, which was supported by 25 MEPs from four political groups. The Commission does not answer my questions and excuses itself with the fact that it does not want to comment on ongoing investigations.
My request
From joint research by Lighthouse ReportsEl PaÃs, Sky News, Le Monde, Süddeutsche Zeitung and Domani, the Italian government lied about its role in the Crotone boat accident that killed 94 people, including 35 children, and that Frontex helped cover up the incident. In its reply to our previous written question, the Commission stated that âSearchâ and rescue operations […] are an obligation of the Member States under national law.â. Furthermore, the Commission pointed out that it does not consider a search and rescue mechanism coordinated by the Union necessary.
1)What action does the Commission intend to take following this chain of catastrophic errors, and what consequences will Italy and Frontex face?
2)What has the Commission done in the Frontex Management Board to clarify this misconduct by Frontex?

Answer given by Ylva Johansson on behalf of the European Union (3.08.2023)
The Commission is aware that the Italian authorities have launched an investigation to obtain relevant information on the shipwreck. While the Commission cannot comment on or prejudge the outcome of an ongoing investigation, it continues to urge all actors involved in search and rescue operations to act lawfully, swiftly and in a coordinated manner to ensure that people in distress at sea are brought to safety as quickly as possible.
The Commission and the European Border and Coast Guard Agency (Frontex) regularly exchange views, including through the Commission representatives on the Management Board of the Agency. The Commission recalls that at the joint meeting of the Committee on Women's Rights and Gender Equality and the Committee on Civil Liberties, Justice and Home Affairs on 24 May 2023, the Executive Director of Frontex explained in detail Frontex's actions in relation to the tragic incident in Crotone. In this meeting, the Italian Coast Guard also stated that the investigation of the incident is still ongoing. The Commission expects that the results of the investigation will be communicated to the Board as soon as they are available.
3) As the third question, concerning the assessment of the facts by Frontex, falls entirely within the competence of the European Border and Coast Guard Agency (Frontex), the Commission has asked the Agency to provide the information requested by the Honourable Members. The Commission will provide the Honourable Members with the Agency's reply as soon as possible.