Visit trip to the European Parliament in October 2023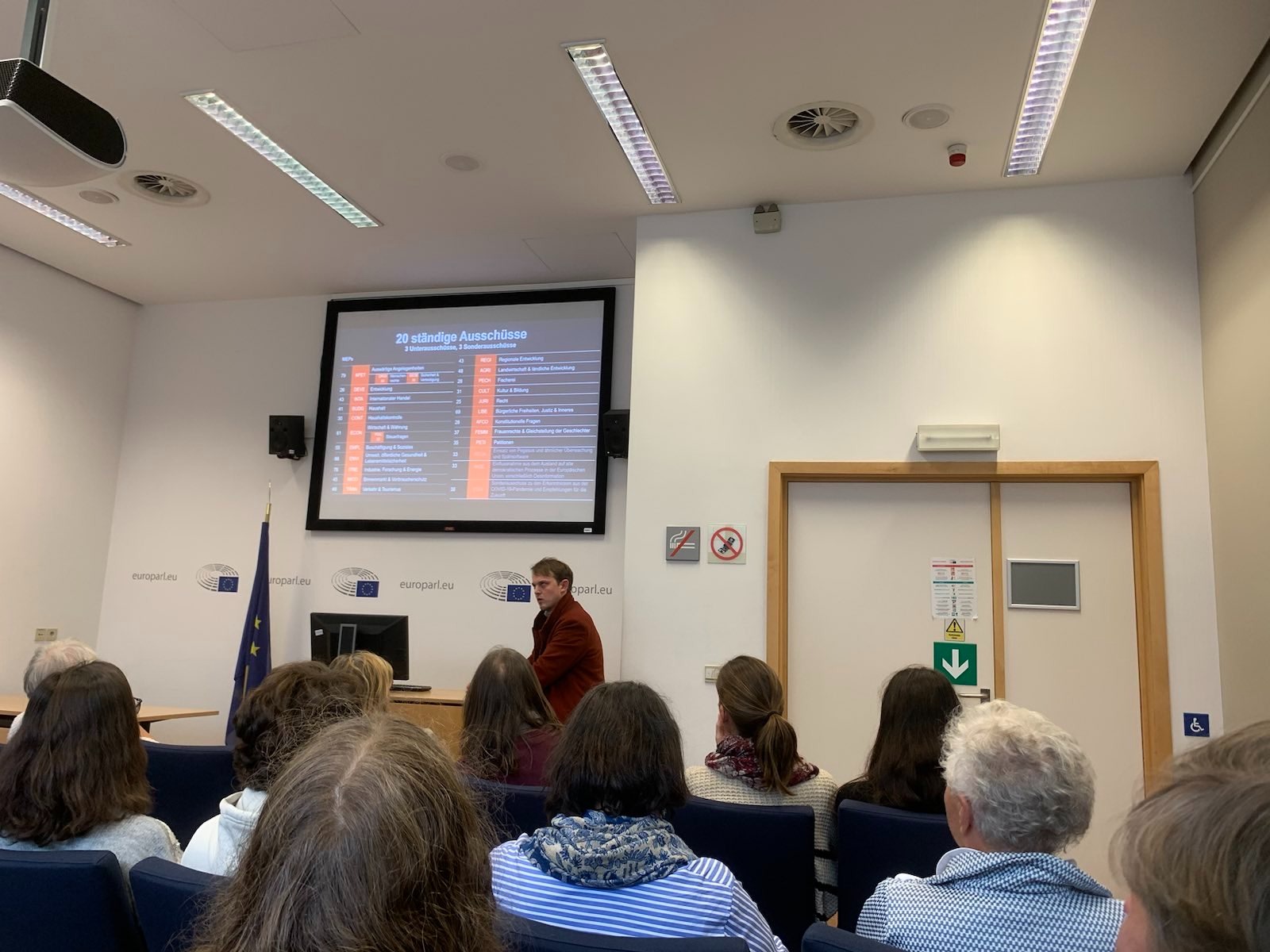 At the end of October, 43 people interested in politics visited me in Brussels at the European Parliament. At my invitation, this group was able to travel to Brussels subsidized by my visit quota. Together with my team, we organized an exciting European political trip, where many Green members, but also people interested in politics, who are not with the Greens, registered and together we discussed the big questions of the EU in Brussels. 
Procedure in Brussels
We left Tuesday morning from Berlin by bus to Brussels. On Wednesday, the cultural part of the travel program took place. Since Belgium is known worldwide for its chocolates, the group enjoyed a Chocolaterie looked at. There she learned how chocolate is grown and produced, as well as how it is refined and made into pralines. After an exciting lecture, two participants were even allowed to use the machines themselves and produced a small batch of nougat chocolates for the group. Afterwards, the participants went on a joint tour with our City guide Manuel through Brussels to the Atomium and learned a lot about the history of Brussels. Afterwards, they continued on foot through Brussels Old Town and learned a lot about Belgian and Brussels society, architecture, history and politics.
Thursday was the big politics day. It started in the Parlamentarium Museumwhich presents the history of the EU and its processes in a playful and vivid way. Afterwards, the group visited the European Parliament. There was a guided tour of the visiting service, the Plenary Hall was visited and they had an in-depth conversation with me. We talked a lot about the current migration issues, but also about other topics such as digitalization and climate protection. Afterwards, we had dinner together in a typical Brussels brasserie, where we were able to further discuss all the topics that we didn't have time for during our appointment at the European Parliament. The next morning, the group returned to Berlin together.
Well, interested?
If you are also interested in such a trip, please feel free to send us an email and we can contact you for the next visit to the European Parliament.