My letter to the Commission on Greek Pushbacks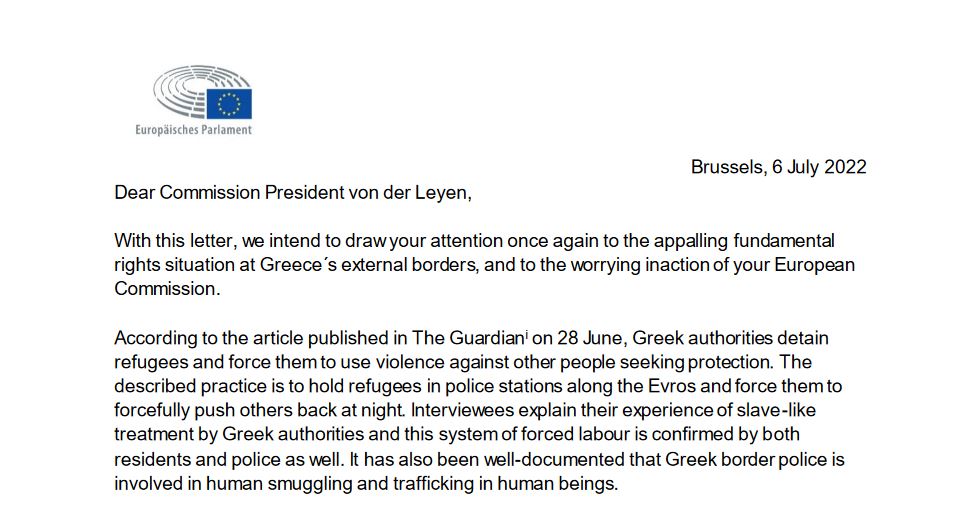 On Tuesday was the Greek Prime Minister Kyriakos Mitsotakis with us in Parliament visit. Under his responsibility refugees are disenfranchised, blackmailed and pushed baked. Meanwhile, in Greece, refugees are enslavedto mistreat other refugees and bring them illegally back to Turkey. Unfortunately, Mitsotakis lied to us MPs and pretended that there were no systematic pushbacks in Greece and received support for this from conservatives and right-wingers in parliament.
In response to these lies I this letter to Commission President von der Leyen, asking her when the Commission, as guardian of the Treaties, will finally take action. The letter was co-signed by 42 MEPs from four political groups, ranging from left-wingers to conservatives. Specifically, we ask to what extent the Commission believes the Greek government's explanations and whether it will finally initiate infringement proceedings.