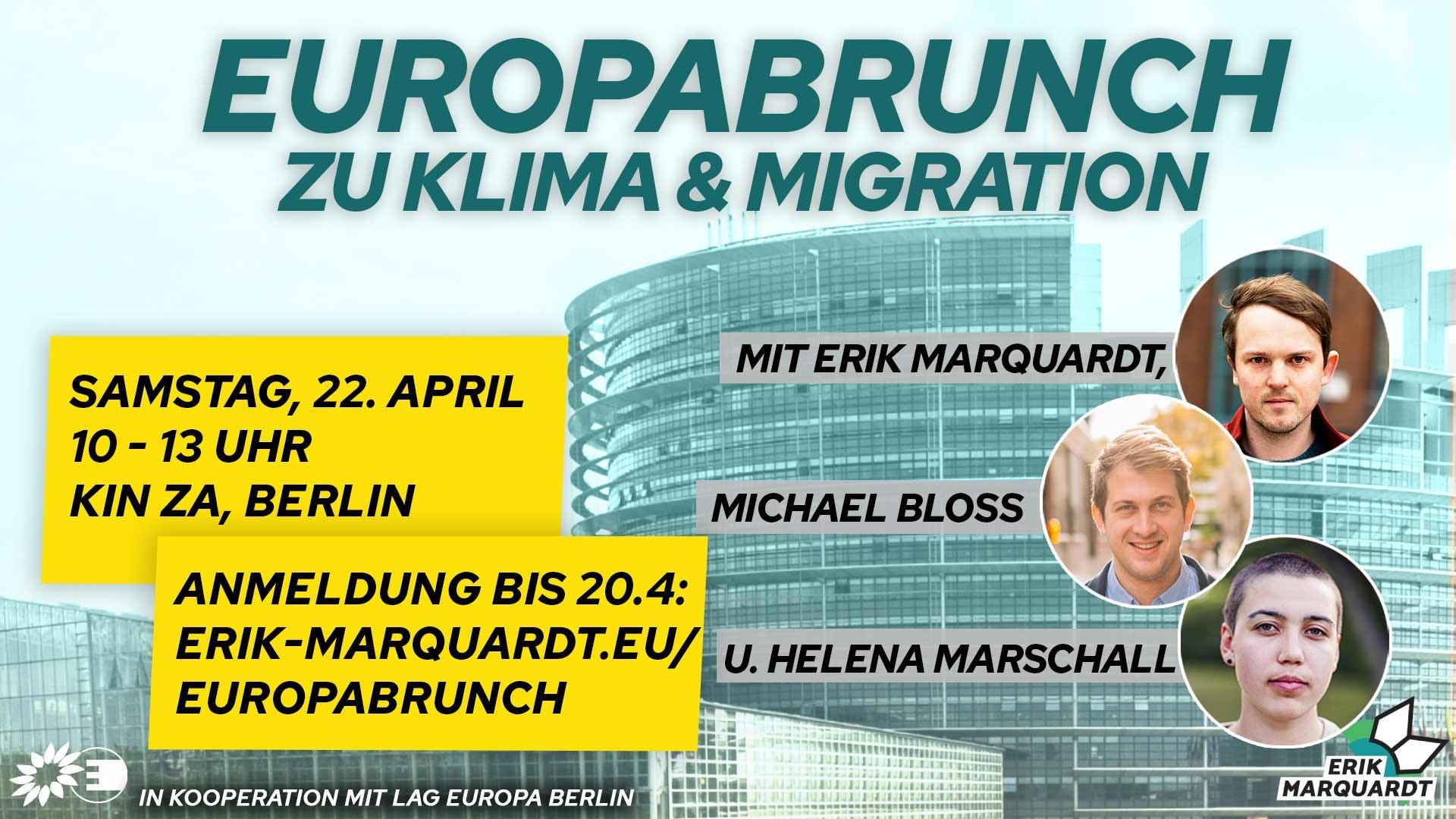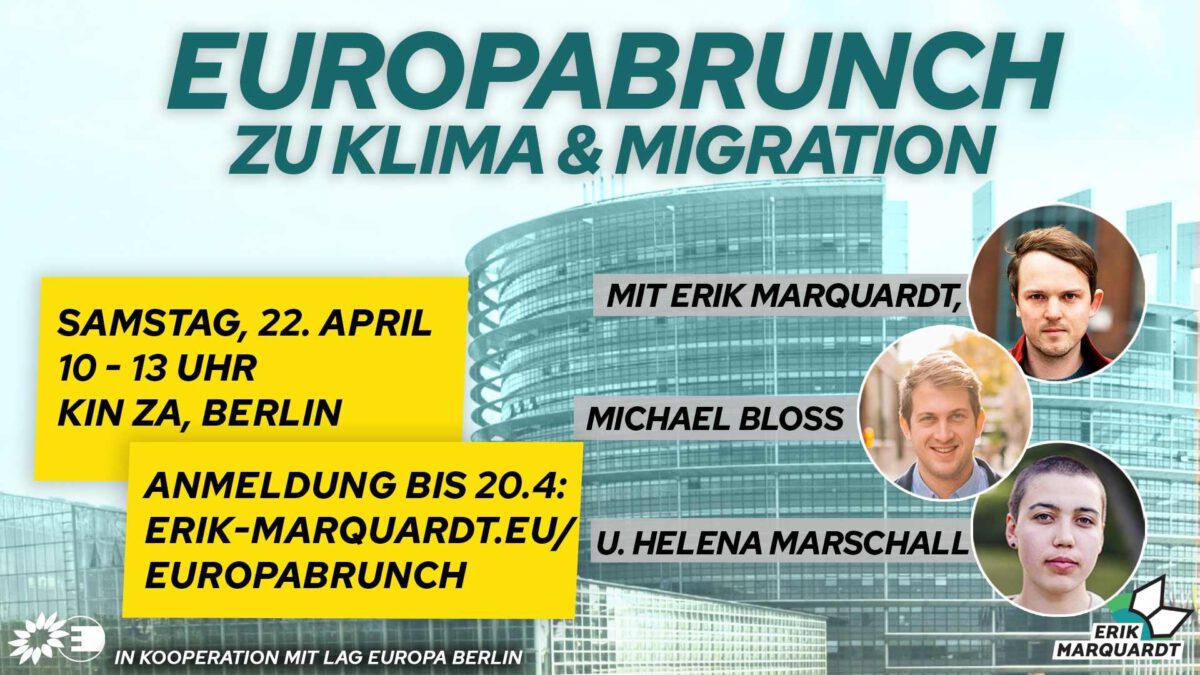 On April 22, I – Erik Marquardt (MEP) – with the support of the LAG Europa in Berlin organize a Europabrunch. There we will inform about the current developments in European asylum policy. In addition, we will take a look at European climate policy on the occasion of Earth Day.
The event starts at 10 a.m. and is scheduled to last three hours, leaving enough time for an extensive brunch. In the first part, Erik Marquardt will inform about the current developments in European asylum policy and discuss questions afterwards.

Also this year are already over 500 people died during the crossing of the Mediterranean Sea. At the same time, the methods by which Sea Rescue is prevented, more and more undignified. Emergency calls are often no longer answered, civilian rescue ships are sent on days-long odysseys and militias in civil war countries are paid to ward off refugees. Human rights at the EU's external borders are in a bad way. What is the situation, what should happen and what are the chances or dangers of the currently discussed reform of the European asylum system? We will talk about this in the first part of the brunch.

After a break, we then come to the second thematic block:
However, not only in the area of migration are there currently major changes, but also in the area of energy and climate policy. Therefore, I am pleased that we can welcome my colleague from the European Parliament Michael Bloss for the second half of the event. The European Green Deal is the most ambitious climate protection project we have ever had in Europe. Michael is committed to the implementation and defense of these climate targets in the European Parliament. This includes negotiations on CO2 prices, as well as the end of the combustion engine. Thanks to this commitment, despite a short hiccup, we were finally able to celebrate the end of the combustion engine at the end of March. Nevertheless, we must continue to fight for a climate-friendly future for the EU, because the discussions show how difficult it is to make progress on climate policy issues. The question remains: How can we create solutions for a climate-friendly Europe?
In order to get to grips with current events and to report on our work as members of parliament, I hereby invite you, together with the LAG Europa, to the Europabrunch on April 22 at 10 am in Berlin.
The program:
Lecture Erik Marquardt on the current asylum and migration policy – where do we stand, what is just decided and what is still to come
On the occasion of Earth Day: Panel on European Climate Policy with Michael Bloss and Helena Marschall from Fridays For Future
Venue:
Kin Za, KrausnickstraÃe 23, 10115 Berlin
Date and time:
22.04.2023
10 – 1 pm
Registration:
Please register by April 20 for on-site participation. REGISTRATION CLOSED