Civil society talks in WrocÅaw: Resilience and Resistance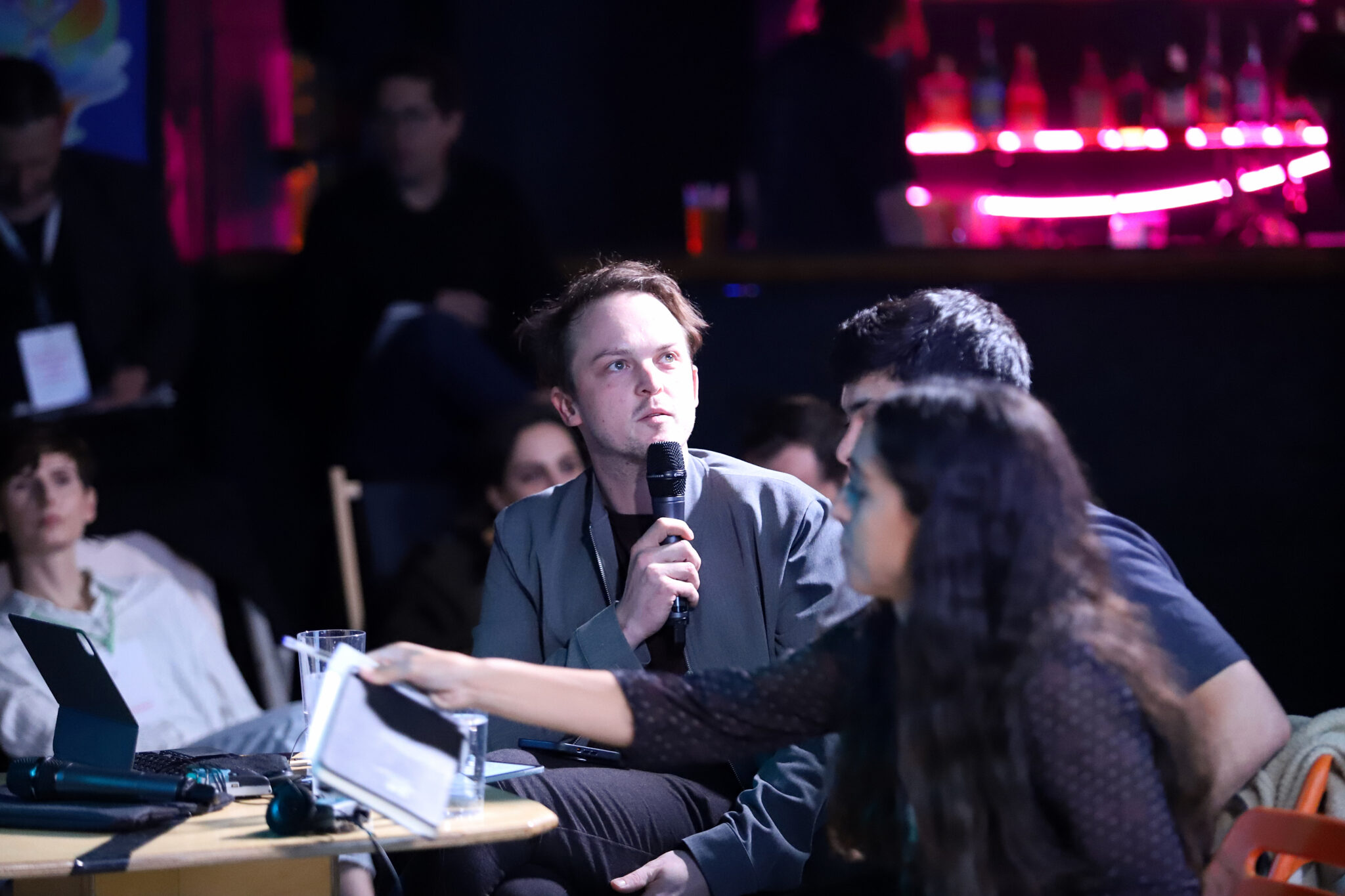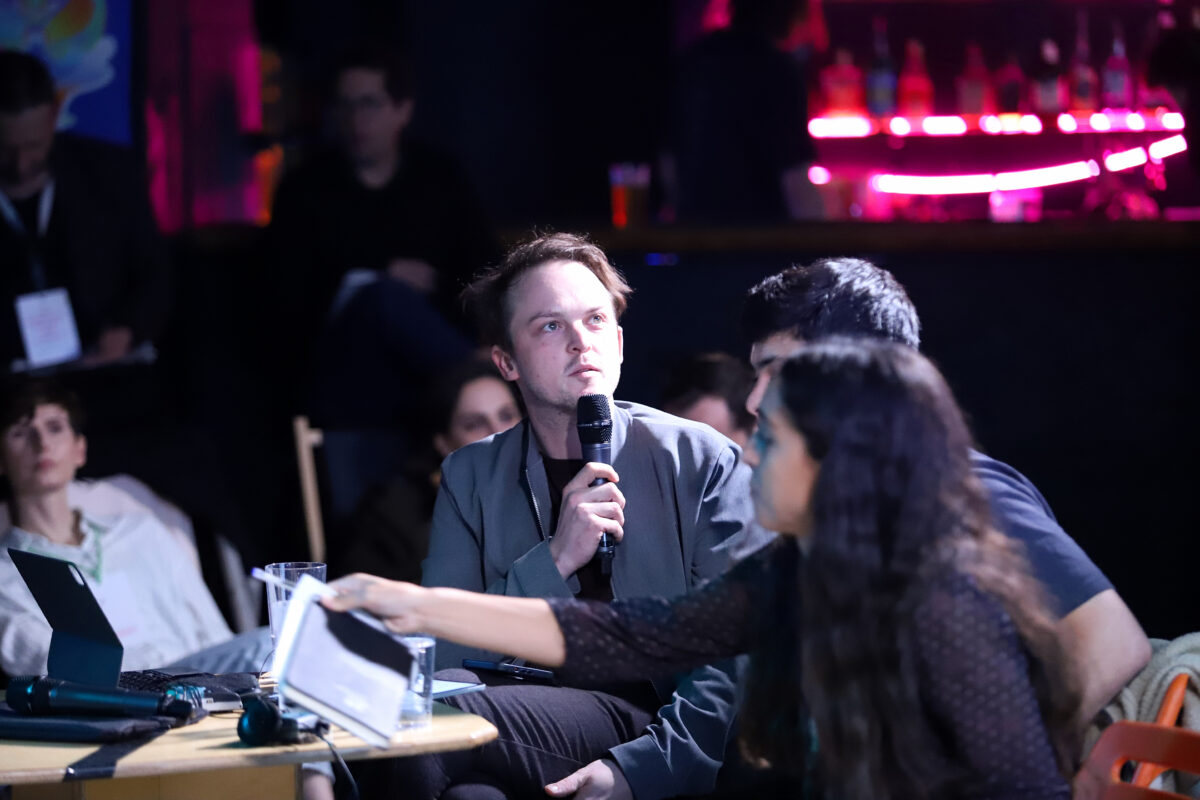 Our Conference against criminalization of solidarity and for support of civil society
On October 22 and 23, our group, my office in Brussels and the Polish Greens organized a conference to bring together people from all over Europe who are affected by criminalization. Criminalization means helpers are put on trial for helping others on the run in a humanitarian way. This is meant to deter and ensure that the flight to Europe remains life-threatening and inhumane. Particularly affected, however, are refugees themselves, who are criminalized. Either directly for fleeing or because they are accused of belonging to trafficking networks simply because they steered a boat.
The choice for our conference "Civil Society Talks: Resilience and Resistance" fell on Wrocław, because the Criminalization of Polish Civil Society Increased Particularly Strongly has since the Belarusian dictator Alyaksandr Lukashenka systematically brought people to the Polish border. But also because the city has taken in a particularly large number of refugees from Ukraine, who now have a relevant part of the population represent.
Double standards in Poland
On the one hand, solidarity for people from Ukraine in Poland is very great. On the other hand, it is also bitter to see how the solidarity is limited only to the immediate neighbors and other people are still not recognized as refugees because they have a different skin color or religion. Especially in Poland it is absurd to see how great the solidarity with refugees from Ukraine is everywhere in the country and people who help at the Ukrainian border are celebrated as heroes; while those who do exactly the same at the border with Belarus are treated like dangerous criminals.
It is necessary to help on the border with Belarus, especially in winter. So far died at least 17 people at the border between Poland and Belarus – most of them from the cold. All activists with whom we have spoken assume that the number of unreported cases is significantly higher.
Great interest
The interest in the event was great. During the day on Saturday, around 100 people came, including a great many interested people and activists from Wrocław itself. During the day, the event took place in the venerable Ossolinski National Library, where criminalized people from all over Europe shared their experiences and networked.
Guests were the Polish NGOs Blue dot, which creates various places where Ukrainian refugees are helped. Nomadawho provide legal advice and supervise various integration projects and the Mothers at the Borders, offering support directly at the Polish external border and demonstrating against the unequal treatment of refugees.
Criminalization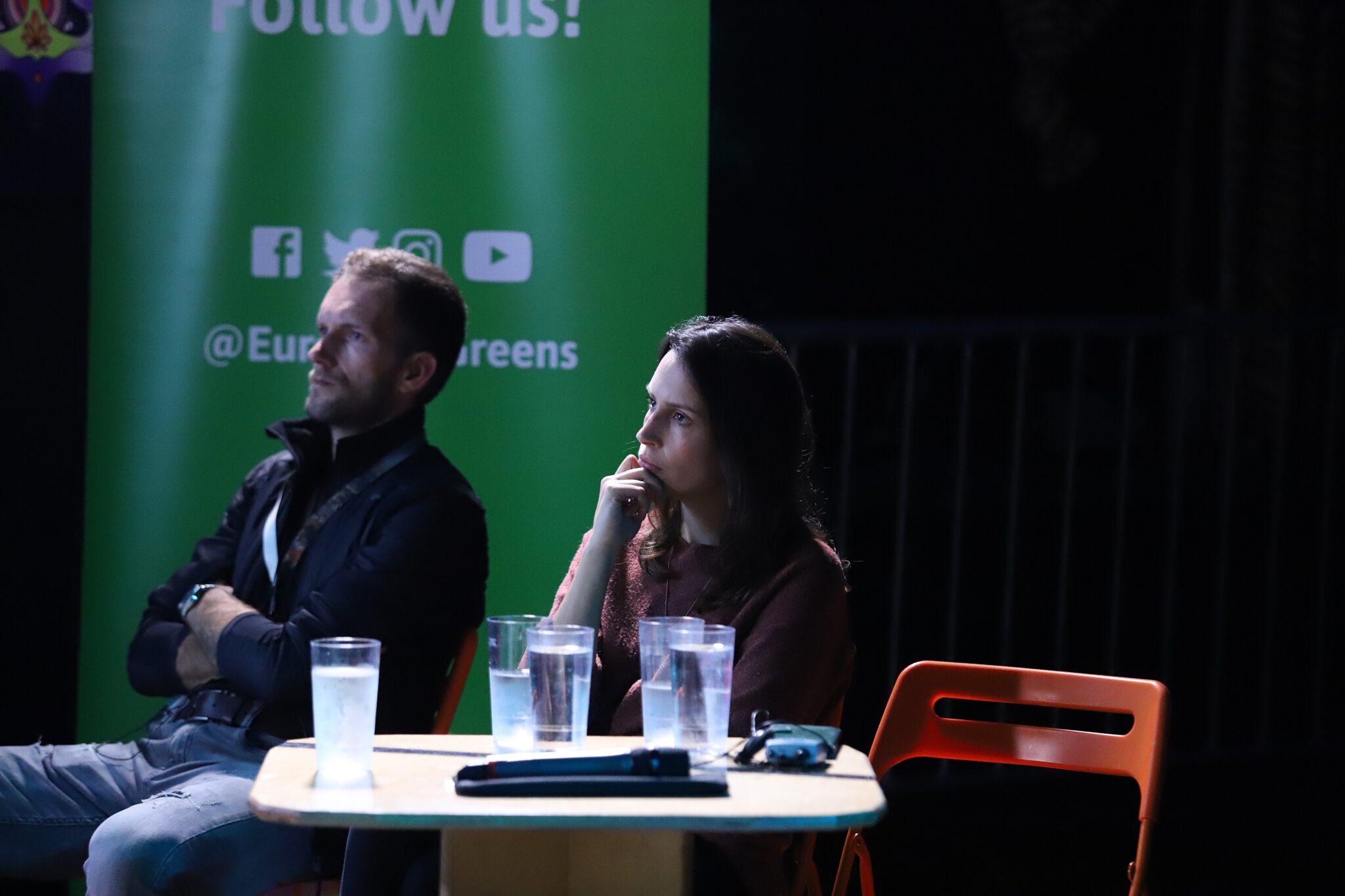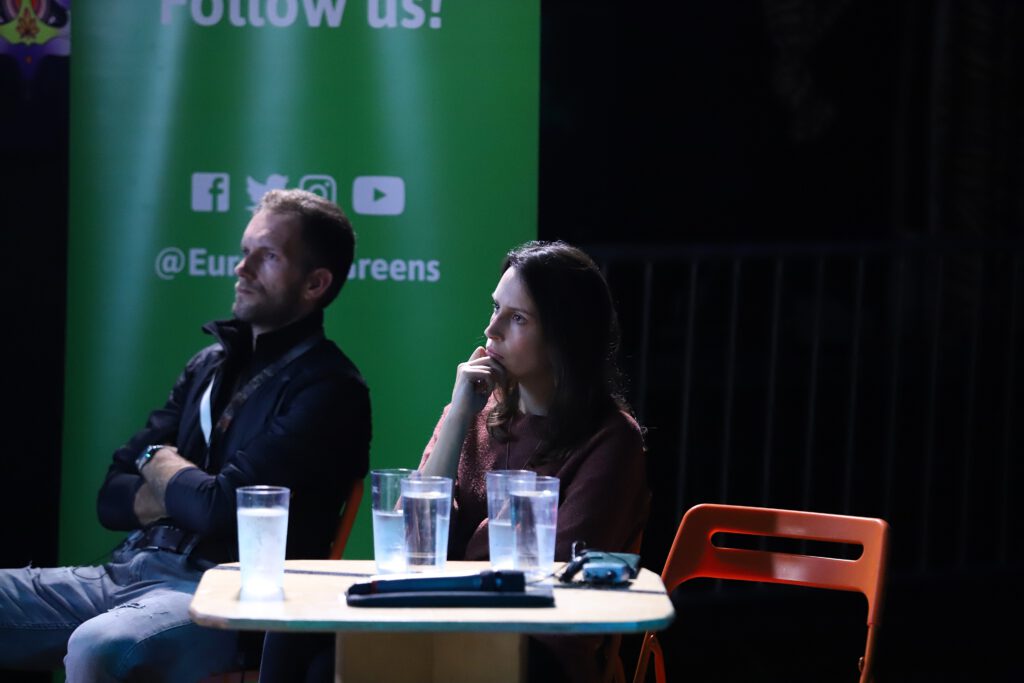 The big panel of the conference took place on Saturday evening at the Wyspa Tamka Cultural Center and was moderated by me. I am especially happy that Hamid Khalizad shared his story with us. The Greek authorities accused him of being a trafficker simply because he himself had to flee to Greece. He has since, fortunately, been acquitted. The criminalization of human rights defenders who are themselves migrants is far too underreported because they are in a particularly vulnerable situation. They can face deportation, pushback, arbitrary detention and loss of status, as well as harsh financial, social and economic consequences.
Because Hamid unfortunately could not be there in person, his letter was sent by Seán Binder read aloud. Seán Binder was imprisoned in Greece for several months and the trial against him is still ongoing, only because the Greek authorities did not want to continue to accept that he and his organization were Free Humanitarians Rescue people from distress at sea in the Aegean Sea. The trial against him and other sea rescuers has already been postponed several times for flimsy reasons, leaving them in a space of legal uncertainty from which they cannot easily escape. The lawyer Elli Kriona From Hias Greece reported on the lack of rule of law and legal advice to refugees – especially on the islands.
The Polish perspective
The Polish perspective on the subject have given us Mariusz Kurnyta and Marta Gorczynska pointed out. Mariusz lives near the border and was a soldier. When he heard that people were freezing to death not far from his house, he decided to do the obvious and humane thing and help them. He is shocked to report how the Polish authorities treat people at the border and, unfortunately, how many of his neighbors and friends do not agree at all with him helping fugitives at the Belarusian border. Marta is a human rights lawyer and part of the Grupa Granica alliance, which spontaneously formed on the Belarusian border over a year ago. She spoke primarily about the humanitarian crisis on the Belarusian border, to which the alliance also has a Summary has written. In addition, Marta also worked on this Helsinki Foundation of Human Rights report entitled. "The lawless Zone: Polish-Belarusian Border Monitoring."
In addition to the Greek and Polish perspective, Marta Llonch, a lawyer actively working at the border with Melilla, was also a guest and reported on the human rights situation on the ground, where in June this year at least 37 people died. After the event, the participants talked in an informal atmosphere and took another look around Wrocław.
Shrinking Spaces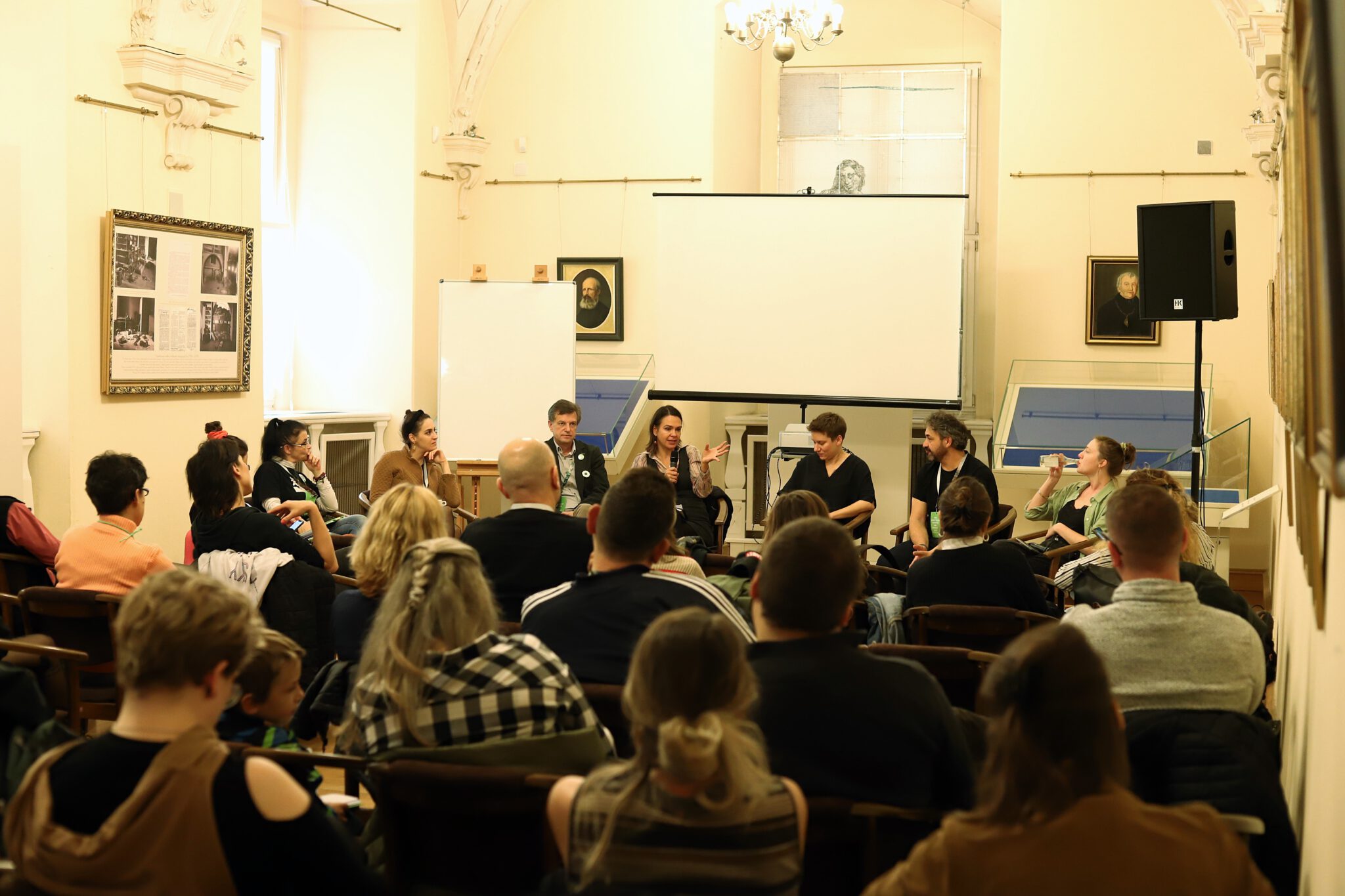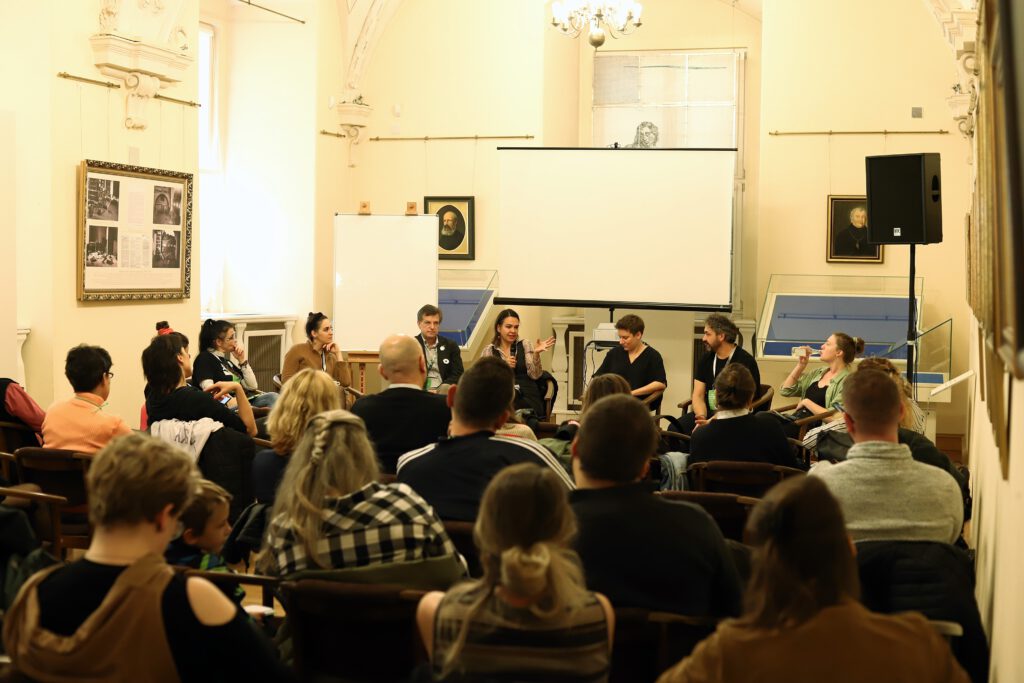 The next morning there was another event on "Shrinking Spaces", i.e. the restriction of space for civil society. Here the focus was on how attempts are being made to concretely restrict space for NGOs so that they can no longer do their work and help people fleeing. At the conference, I met many people who were put on trial for doing the right thing. The thing we would all say should be done. Not let people drown, freeze to death or die of thirst. It's a disgrace to us as a European Union that people are being put on trial for that. And it is an equally great shame that people are thrown into prison in EU countries because they themselves had to flee. Our goal remains to create a friendly environment for solidarity and to fight the criminalization of civil courage. In addition, independent human rights monitoring at our external borders must be strengthened. Finally, we need to better fund humanitarian aid and promote a balanced EU migration policy instead of criminalizing it. In short, we need to make policies that are compatible with the values we promote.