Resilience and resistance – Study on the criminalization of solidarity.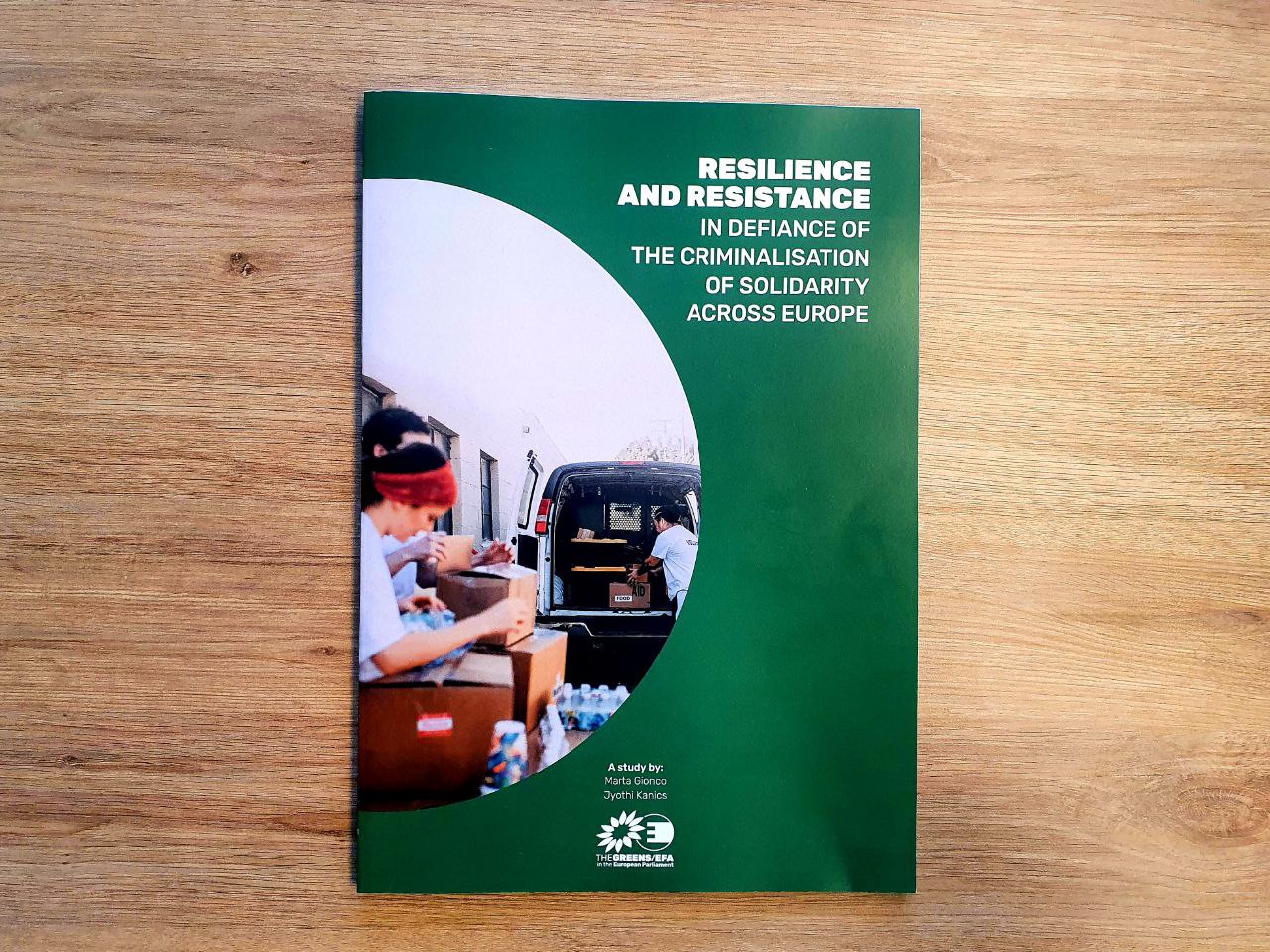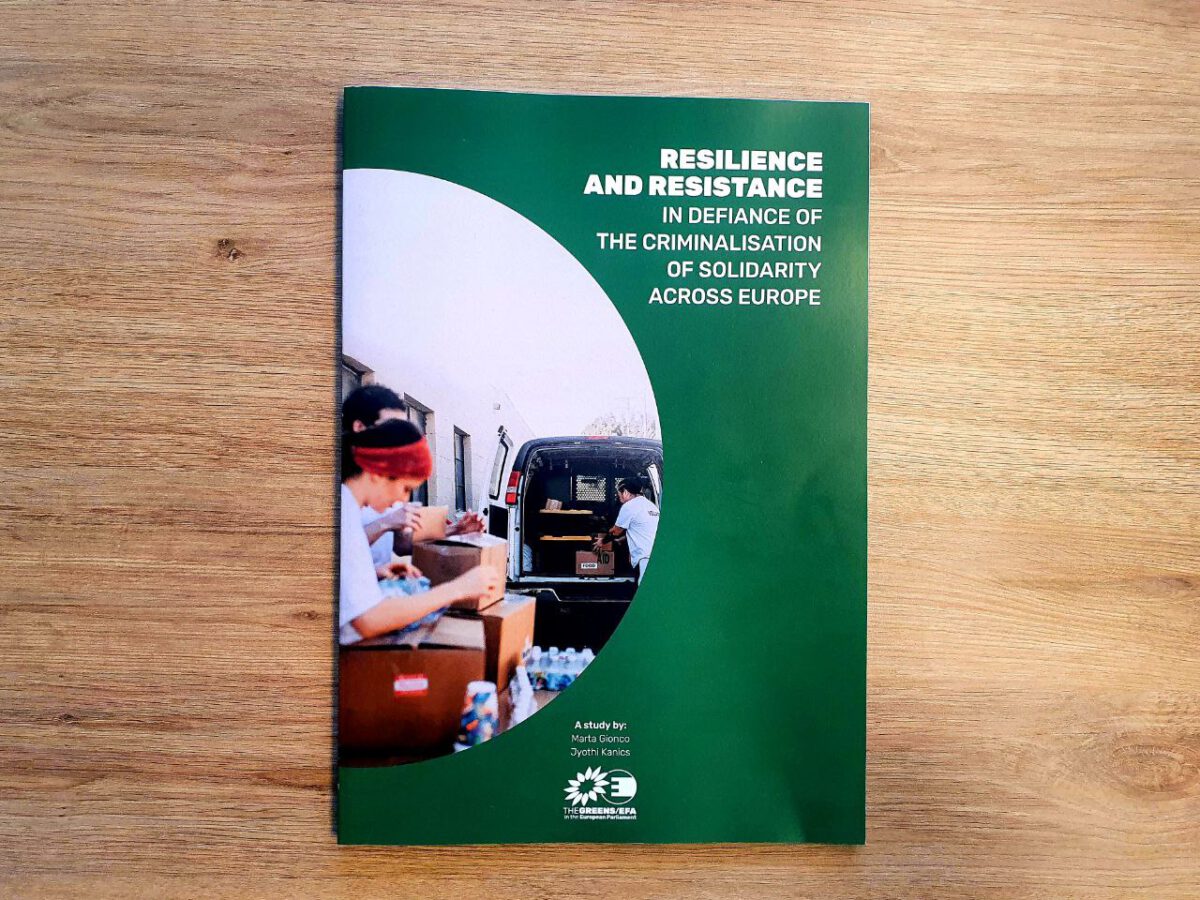 This study, commissioned by the Green Group in the European Parliament, analyzes the state of criminalization of solidarity with refugees in the European Union.
People are put on trial because they help other people on the run in a humanitarian way. This should deter and ensure that the flight to Europe remains life-threatening and inhumane. Since 2015, we have experienced in Europe how more and more people, in more and more EU countries, are criminalized because they were in solidarity with refugees. Even for rescuing people in distress at sea, people in Italy and Greece currently have to answer to the courts and face long prison sentences.
In doing so, this new study by Picum and the Green European Group highlights new trends in the criminalization of solidarity and offers advice on what to do about it. Specifically, the study looks at 89 people who were criminalized in the EU between January 2021 and March 2022 for helping people fleeing. In the vast majority of cases, they were providing food, shelter, medical assistance, or transportation to people fleeing, or helping them with their asylum applications.
However, many cases remain undetected because
fears that media attention could further jeopardize relations with the authorities and limit access to border areas or reception centers;
to preserve the right to privacy of volunteers and not to endanger them and their families was more important;
some human rights defenders prefer not to speak out during ongoing proceedings.
In the vast majority of the cases examined in the study (88 %), human rights defenders were charged with aiding and abetting the entry, transit, residence, or smuggling of migrants.
Criminalization of refugees
Moreover, it is still worrying that the criminalization of human rights defenders who are themselves refugees is even less known, as the study points out. These individuals are in a particularly vulnerable situation, as they face deportation, refoulement, arbitrary detention, and loss of status. Many face harsh financial, social and economic consequences.
The European Union must take immediate action to address the crackdown on solidarity and prevent the criminalization of humanitarian aid. In light of the growing criminalization of aid workers and people on the run, we need independent monitoring mechanisms at external borders, better protection for aid workers, and a clear condemnation of the criminalization of refugees themselves.
If the helpers already take on tasks for which the states no longer feel responsible, then they should receive state funding for this. The current federal government should support humanitarian projects at the external borders.