Thick Board #16: Afghanistan with Shikiba Babori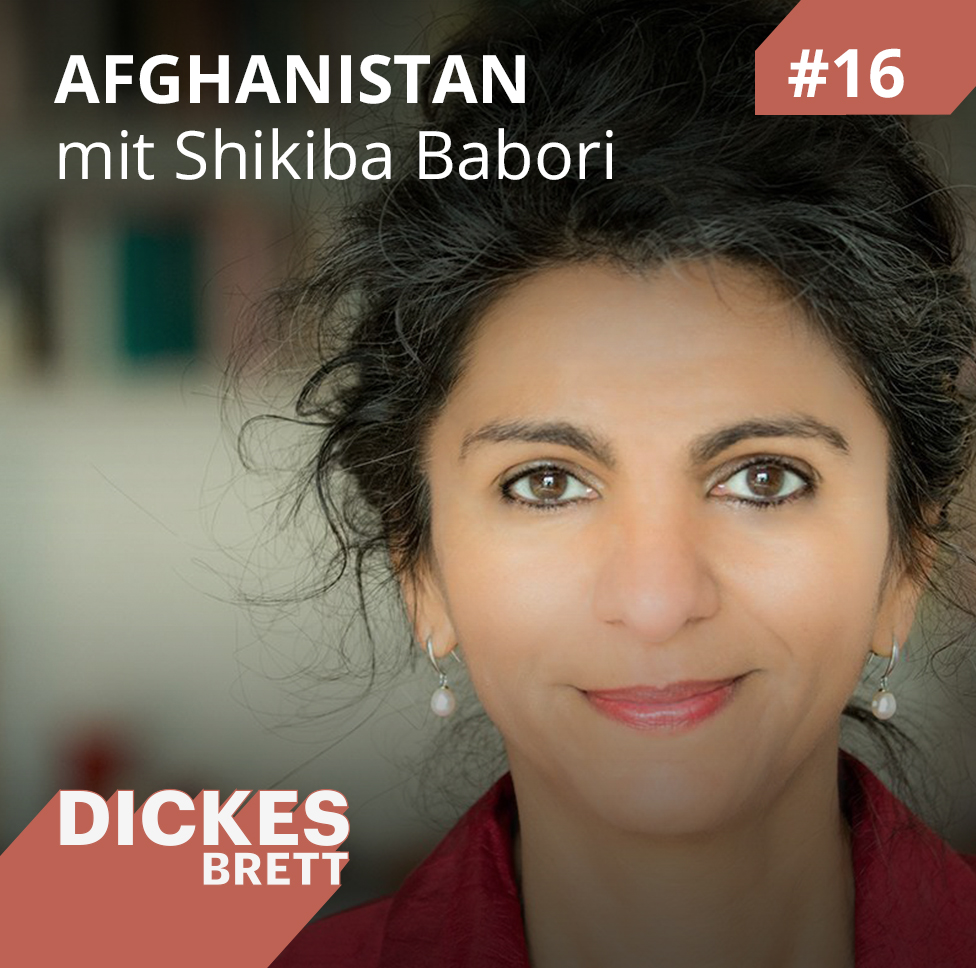 In this episode, I talk to Shikiba Babori about Afghanistan. What kind of situation is the country currently in and how did it get there. What about the future of the people in the Hindu Kush with the current troop withdrawal? We focus especially on the rights of women and minorities. And we also explain why freedom of the press is better in Afghanistan than in many neighbouring countries.
Shikiba Babori is an ethnologist, journalism trainer and freelance journalist living in Cologne. She leads the Journalists Network Kalima and has also trained women journalists in Afghanistan. She came to Germany from Kabul at the age of 14 and is an expert on women's rights.
"No matter how hard their journey to Europe has been, for many this flight is the last hope they have. Because there, in the country, they would simply die."

Shikiba Babori, Journalist
Shownotes
Afghanistan Analysts Network (AAN) on Twitter reports regularly about the country.
In his report. "Inside Taliban" reports Zeit chief reporter Wolfgang Bauer on the goals and dangers currently emanating from the Taliban.
Here I writehow the EU facilitates deportations to the most dangerous country in the world
In her book "Zinc boys" the Nobel Prize winner Svetlana Alexievich documents the brutality of the Soviet invasion of Afghanistan.
Works by and interviews with Shikiba Babori