These legal migration possibilities to the EU exist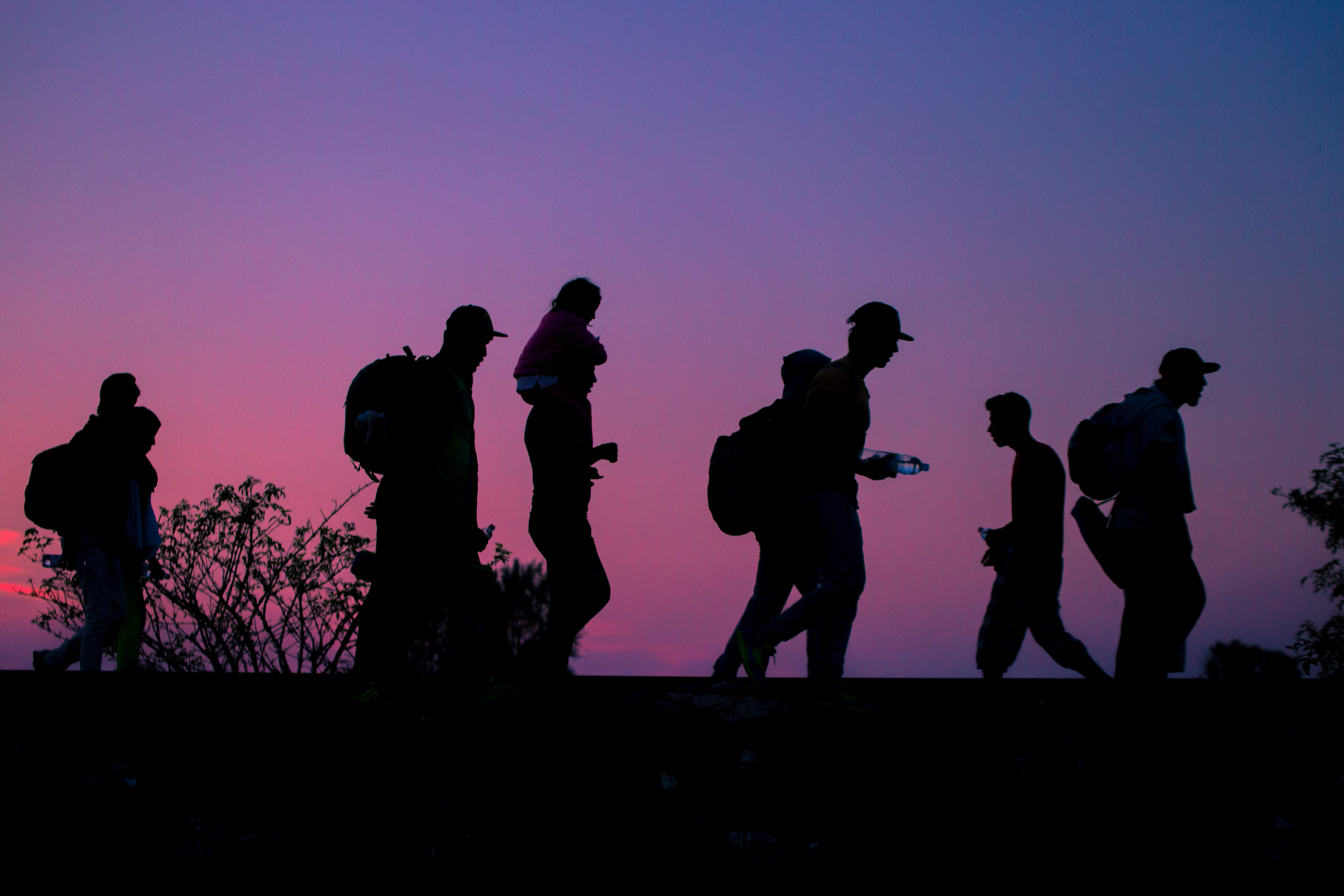 There are too few legal migration opportunities to the EU. This is a particular problem for refugees, who often have to risk their lives to apply for asylum.
Because the EU fails to create legal escape and migration routes, people die trying to reach Europe. The EU's externalisation policy is designed to prevent people from entering European soil well before Europe's borders. This makes it very difficult for those seeking protection to apply for asylum in the EU. Despite some assurances to create increased opportunities for legal entry, little has been done in this regard. In the following, I will explain the options available to people who want to migrate legally to the EU.
In principle, there is the possibility to enter with the "EU Blue Card" or a valid visa. Those who do not have a valid visa or the EU Blue Card can apply for asylum.
In the year 2019 2.9 million people from third countries were granted residence permits. 41% of them obtained a work permit, 27% came to the EU for family reasons and 14% of people for educational purposes. In addition, there were 631 579 asylum applications. Legal migration accounts for the largest share of migration to the EU. In contrast, the number of illegalised border crossings is only 141 700 cases.
In migration policy, the EU and the Member States share some responsibilities, which makes it difficult to introduce EU-wide rules on migration. While the EU can set entry requirements and residence conditions for people from third countries, it is up to the member states to implement them. They can determine how many people from third countries they grant entry and work permits to. The EU can promote the admission and integration of third-country nationals through appropriate frameworks and incentives, but national rules apply.
The EU Blue Card
The EU blue card was introduced in 2008 and adapted in 2017 after some shortcomings. This accelerated procedure is intended to create attractive conditions for highly qualified third-country nationals. Highly qualified persons with a university degree and an employment contract in Germany with a minimum annual income of €50,800 can enter the EU and work here with the EU Blue Card; the same applies to highly qualified persons from an area where there is a shortage of skilled workers in the EU with an employment contract with a minimum annual salary of €39,624.
More information on the Blue Card can be found at Infomigrants and in the Visaguide.
Visas
Who has a valid Visa can enter the country by plane and check in after the Schengen Borders Code move within the Schengen area. In this case, a request for asylum can be expressed orally. Those who were able to enter without a valid passport must go through an airport procedure by the police in the transit area. In the case of a refusal, an entry ban is issued. This can be appealed against. If the airport procedure or an objection lodged against it is positive, an asylum procedure is initiated.
Humanitarian visas
In addition, Member States may issue humanitarian visas to people who are not yet recognised as refugees. These can legally enter the Member State and apply for asylum here. A common European framework for this does not yet exist.
In the case of positively decided asylum applications within the meaning of the Geneva Refugee Commission or subsidiary protection, people can be relocated from one Member State to another. Here, people who have been granted international protection are entitled to similar rights as in the country of first entry. This procedure is known as Relocation known.
An overview of the possibilities for persons seeking protection in Germany to obtain a residence permit can be found at here. Infomigrants describes the legal migration possibilities to the EU in English.
Labour migration
For the highly qualified, students and scientists, seasonal workers and people moving within companies, there are legal guidelines to facilitate migration.
For the approximately 100,000 seasonal workers:inside in the EU regulates the Directive 2014/36/EU the conditions of entry and residence of third-country nationals. These are particularly employed in the tourism and agricultural sectors. They may legally reside in the EU for a period of between five and nine months in order to work seasonally. During this period, however, their main place of residence must also be in the third country in question.
The Directive 2014/66/EU regulates the conditions of entry and residence of third-country nationals in the framework of a intragroup transfers. Anyone employed outside the EU in an international company can be transferred to a branch or subsidiary within the EU.
For international trainees, students and scientists, and for Exchange students and volunteers, au pairs and educational travellers applies the Directive (EU) 2016/801. This allows students and academics to remain in the EU for a further nine months after completing their studies or research in order to find work or set up a business. Researchers are also allowed to bring family members to the EU. In the programme Erasmus+ non-EU citizens can also participate.
Family reunion
If a family member is already legally residing in the EU, family members may join them. The Directive 2003/86/EC sets the framework for this. Thus, spouses, minor children and the children of the spouse may join them. Member States may also allow the reunification of unmarried partners, adult children and dependent parents and grandparents. The reunited family members will receive a residence permit corresponding to the already migrated family member and can apply for an independent permit after a maximum of five years.
However, Member States may set certain criteria to authorise family reunification. For example, reunification may be linked to financial resources, suitable accommodation and health insurance, as well as "integration measures". In addition, there may be a maximum two-year waiting period. If, in the view of the authorities, there is a risk to public order, public safety or public health, the application may be rejected. Fraudulent cases such as fictitious adoption or fictitious marriage may be punished. If the applicant has been recognised as a refugee, the criteria for granting family reunification are somewhat milder.
The regulations can be read here.
Resettlement
"Resettlement means the transfer of third-country nationals in need of international protection from a third country to an EU Member State which will receive them and grant them protection."
A prerequisite for resettlement is that the United Nations Refugee Agency (UNHCR) decides that the person qualifies as a refugee under the Geneva Convention and that resettlement is the most appropriate procedure. Stateless people who do not qualify as refugees under the Geneva Convention may also be resettled. After selection by UNHCR, cases are submitted to potential host states, which decide whether to grant or refuse resettlement. The criteria of each member state and the time for resettlement vary.
Those who come to the EU under the resettlement procedure are protected against refoulement to third countries and have rights similar to those of nationals. The same applies to family members. In addition, there is the possibility of obtaining citizenship oneself.
The European Resettlement Network explains the individual steps in the resettlement procedure and shows possibilities of obtaining a residence permit within the EU via the procedure.
An overview of the resettlement procedure from the European Parliament's scientific service can be found at EPRS read up.
ARAPs (active refugee admission policies)
In addition, there is the possibility for states to adopt their own active policies for the reception of protection seekers. For example, new reception instruments such as private partnerships and emergency evacuations are currently being tested. Private partnerships are based on private support and funding for protection seekers. Emergency evacuations are linked to more flexible conditions than traditional resettlement procedures and are more likely to lead to temporary protection status. There is also the possibility of coming to Europe through scholarship programmes.
These ARAPS (active refugee admission policies) are voluntary. There is a risk that decisions on the admission of people in need of assistance will be based more on functional criteria than on humanitarian emergencies and that people will potentially experience discrimination. On the other hand, ARAPs can lead to protection seekers receiving protection through safe and legal channels. In addition, the International Organization for Migration (IOM) provides pre- and post-arrival training to promote reception and integration.
The Escape Research Blog provides an overview of ARAPs and potential weaknesses and research gaps.
Important rights, possibilities and procedures concerning asylum in the EU can be found at here.
Anyone wishing to migrate to the EU to work, study or bring their family together can apply on the EU Immigration Portal inform
What we demand
Legal routes to the EU need to be expanded and people need to be informed about them. We Greens call for legal and safe migration routes to the EU and flexible arrangements to facilitate family reunification and work and study within the EU for third country nationals.
We are therefore committed to the design of a EU-wide visa system for humanitarian visas a. For example, protection seekers should have more opportunities to apply for visas at embassies and consulates outside the EU so that they can enter the EU legally and safely.
In addition, we call for a European migration code. This should protect the rights of migrants in the EU. To this end, rights within the EU must be harmonised and new and secure legal channels for migration to the EU must be created, irrespective of the migrants' qualifications and income. In particular, the rights of migrants with low incomes and low qualifications must be expanded, because the value of people is not measured in their economic usability.
There is also a need for agreements with third countries in order to avoid a brain drain in these countries. Instead, balanced partnerships should be concluded. For this, they must be decoupled from further migration control measures and readmission agreements. Partnerships could, for example, facilitate multiple entry visas and expand pilot projects.
The full position paper of the Green Group in the European Parliament on labour migration from third countries is available at here read up.