Thick board #13: Situation of refugees in Bosnia and Herzegovina with Krsto Lazarević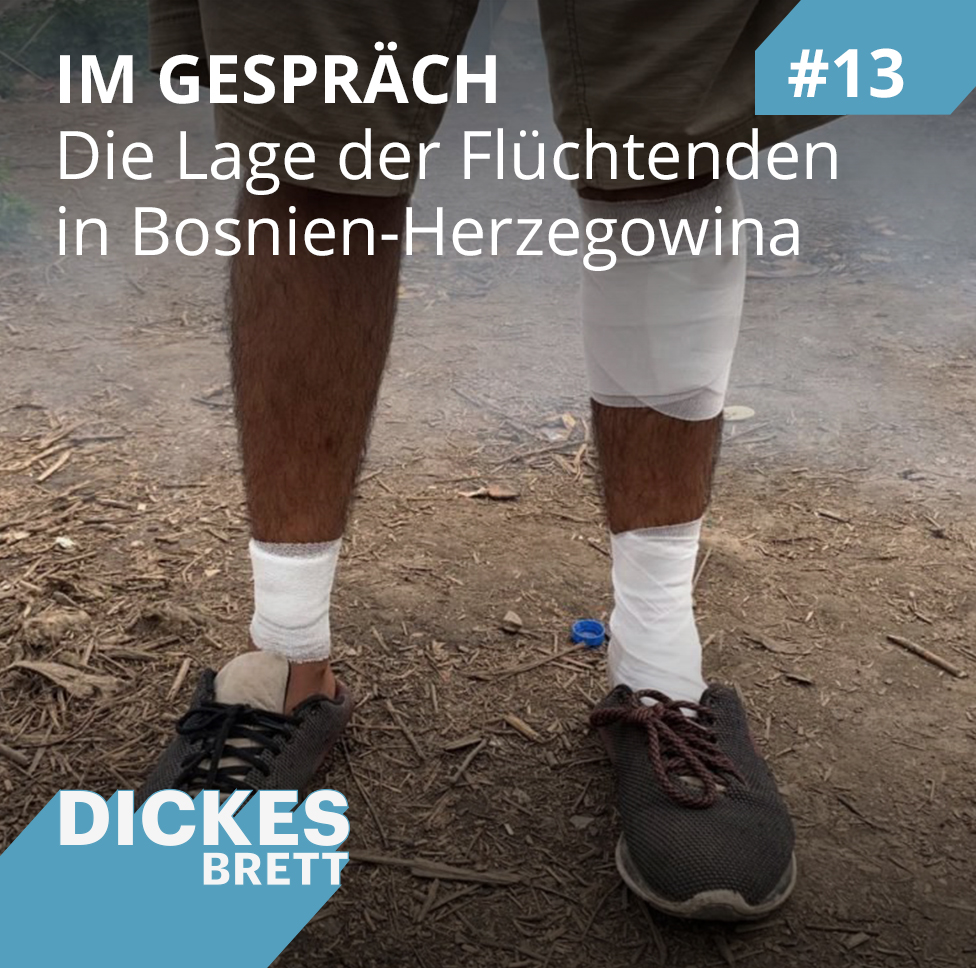 Thousands of refugees are currently freezing in the Bosnian Una Sana canton on the EU border with Croatia. Many of them have already been mistreated and illegally beaten back to Bosnia by Croatian officials.
In the burnt-out Lipa camp, on the other hand, the Bosnian army has meanwhile erected a few heated army tents so that the people at least do not freeze to death. But there is not enough space for everyone and the conditions are inhumane.
With my colleague and Balkans expert Krsto Lazarević I talk about what the current situation is and what needs to happen now. How it came about that thousands of people seeking protection in Bosnia have to freeze, you can also read in this post of mine.