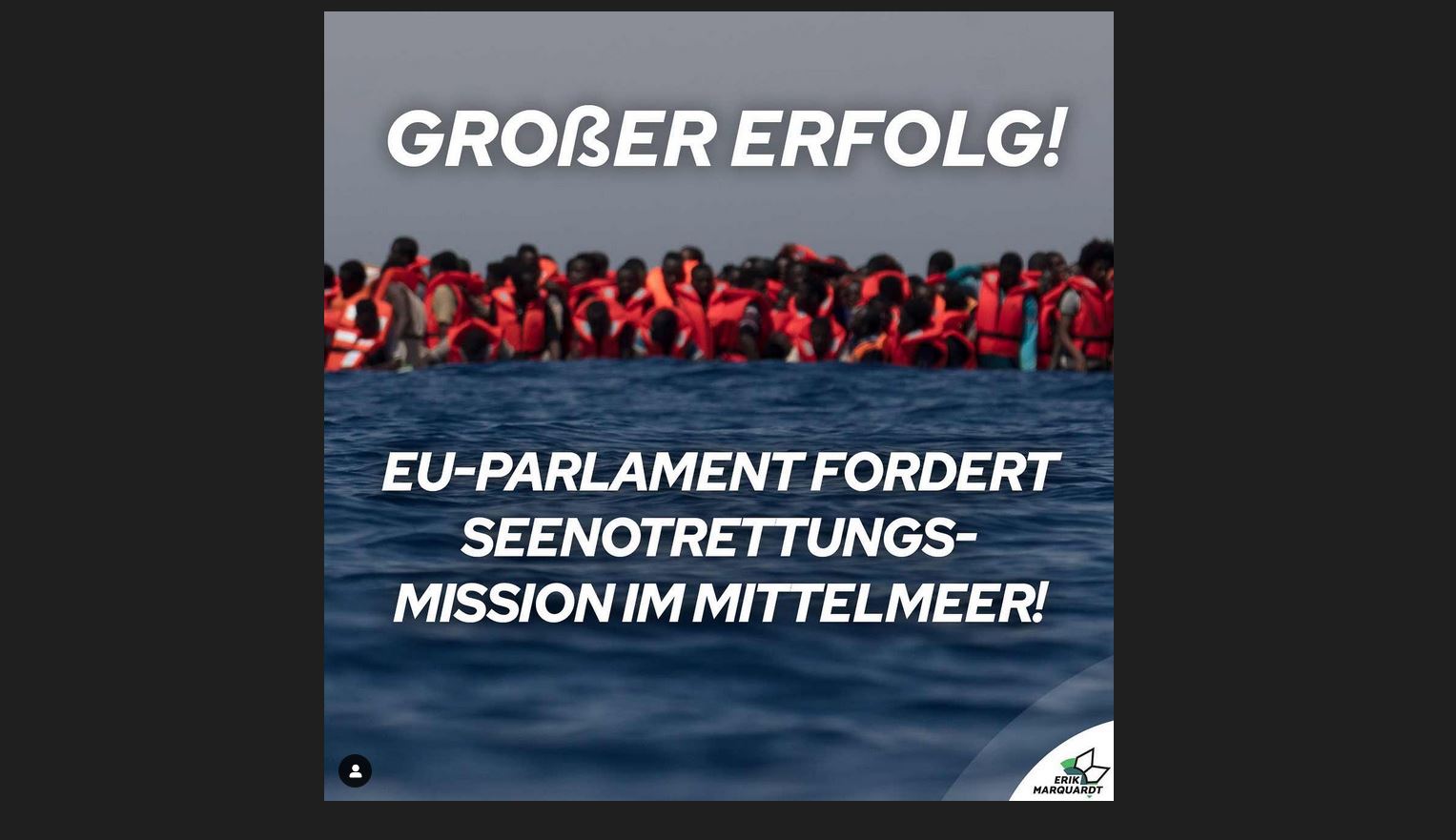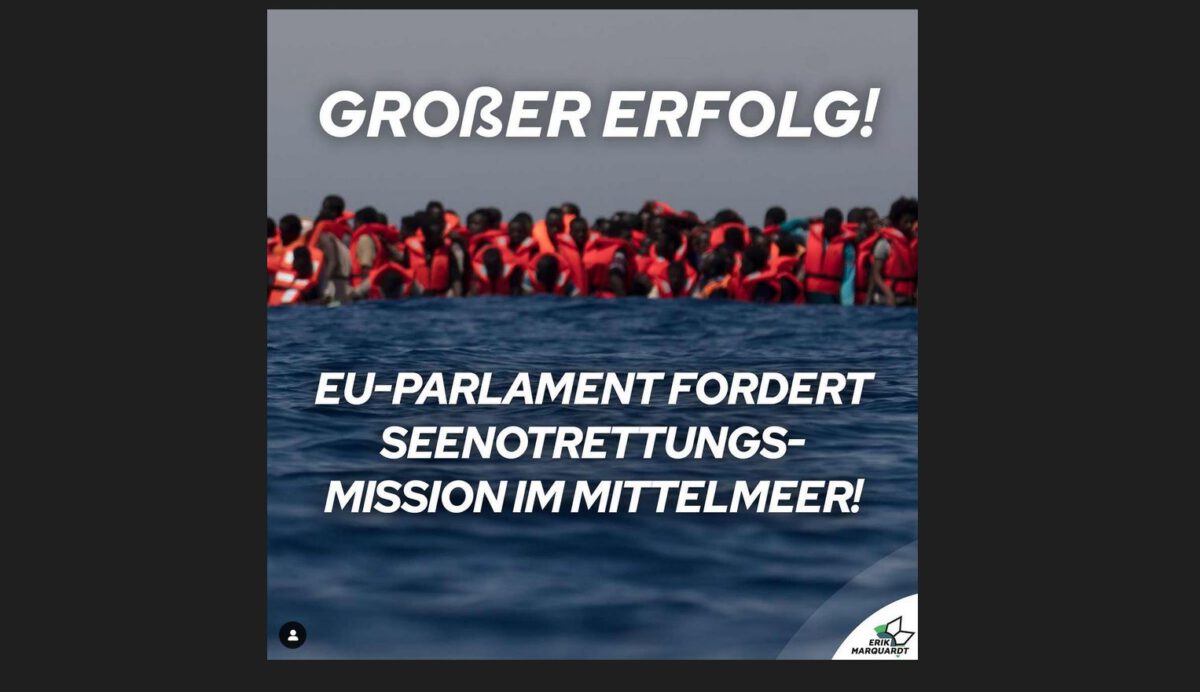 Finally! The EU Parliament has in a resolution clearly spoken out in favor of an EU sea rescue mission. In addition, we demand, among other things, that information about sea rescue cases be shared immediately, that the criminalization of sea rescue organizations be refrained from and that ships be allowed into the next safe port after sea rescues.
I negotiated the resolution for our group and even if we cannot immediately force the Member States to implement the measures, it is a clear sign of where the majority in Europe stands.
The deaths in the Mediterranean cannot be tolerated any longer.
I took the cover photo on a sea rescue mission after we gave people life jackets. Often on the overcrowded inflatable boats you can hardly see a piece of boat – only dozens of people in acute danger of their lives. This reality that every day is decided on life or death of many people at our external borders and the decision is too often that people just have to die in case of doubt, that must never become normal. But it has become normal and we have to change that again. Parliament's decision unfortunately does not bring about any concrete change, because Parliament cannot decide on operations and has only very limited powers in this area. But it does increase the pressure on the heads of state and government and sends a clear signal against right-wing populism.
Here are some of the demands from the resolution
We call for an EU maritime rescue mission.
Member States and the EU should finally comply with applicable international law and come to the aid of people in distress at sea.
We demand that the Commission creates a new, reliable and sustainable approach that ensures sea rescue and that we are no longer constantly dependent on ad-hoc solutions. The Commission should provide material, financial and operational support for this.
Member States and Frontex should proactively operate search and rescue missions and provide or deploy all necessary and available boats and equipment to save lives.
All Mediterranean states and Frontex should share or provide information on sea emergencies to ensure rescue.
Rescued people should be assigned to the nearest safe haven.
The Commission should set up a sea rescue contact group to coordinate missions by Frontex and member states and regularly inform the Parliament about it.
Frontex should share information about its operations and comply with Union law, just as member states do.
The Commission must ensure that Frontex and Member States only enter safe ports after rescue and do not expose asylum seekers to danger.
The dead of Pylos should be recovered, identified, their relatives informed and more bodies searched for. The survivors must be distributed in solidarity in the EU.
We advocate that safe escape routes are the best way to prevent deaths and therefore call for humanitarian corridors.