Internship in my Brussels office starting May 2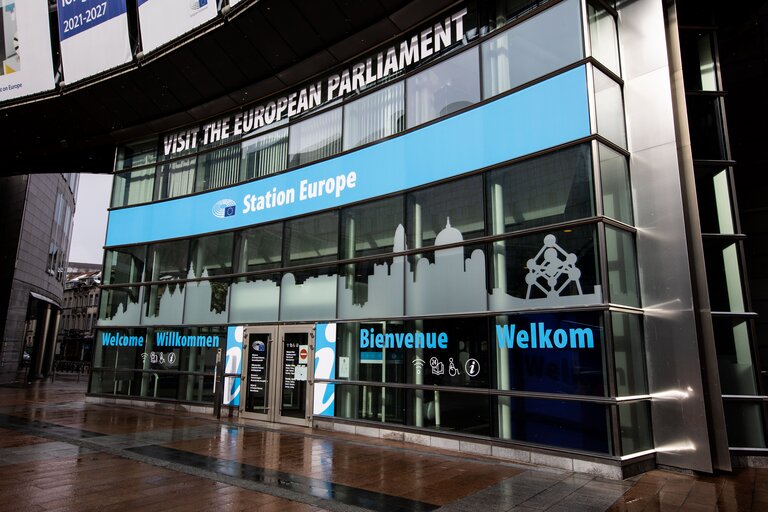 Hello,

Are you a student or have you just finished your studies and would like to get to know the daily routine of parliament and the workings of the EU institutions? Then apply and support my team and me in my political work.
In my daily parliamentary life in Brussels, I follow with my staff the committees for Civil Liberties, Justice and Home Affairs, Development, and the Committee on Foreign Policy.. I am also a member of the delegations for Afghanistan, the Mashreq countries and the Mediterranean Union. The focus of my work is on the topics of flight and migration and the EU's external borders.
Tasks
The internship provides insight into various aspects of working for an MEP. These include:
Organizational and substantive support for my work as Vice Chair on the Development (DEVE) Committee and my work on the LIBE and AFET Committees.
Preparation of technical information, preparation and attendance of committee meetings and delegation meetings
Tracking and classifying current political developments at international and EU level
Support the entire team with project-related technical research and drafting of texts and briefings
Support in the area of public relations, answering citizens' inquiries; management of social media accounts, support in the formulation of press releases.
Support in the preparation and follow-up of events and visitor groups
Requirements
Good knowledge of and interest in European politics and the functioning of the EU institutions
Identification with the goals and values of Green politics
quick comprehension, precision, high analytical ability and good judgement
Ability to work in a team and high degree of reliability
very good written and oral communication skills
Business fluent in German and English, good knowledge of French an advantage
completed Bachelor's degree is advantageous
practical experience in creating social media posts or managing social media channels an advantage
Scope of duties and remuneration
This is a full-time position (100%) for the duration of 3 months, remunerated at 1,470€/month net. Work location is Brussels, occasional travel, e.g. with Erik to the plenary session in Strasbourg, is possible. Matriculation is not necessary.
Application deadline
Send a curriculum vitae (max. 1 page) and a letter of application (max. 1 page), each in German, in a joint PDF document up to and including 04.04.2022 to erik.marquardt@ep.europa.eu. Please indicate "Internship Application" as the subject line.
Selection interviews (via Zoom) are expected to take place between 11 and 13.04.2022. When the final decision has been made, we will send a final response to all applicants.
We are looking forward to your application!